HANDMADE COUTURE: You can make this look too - Black MK Designer Zip Top Tote
3/01/2017 03:48:00 PM
Are you or someone you love a designer handbag enthusiast? Do you sometimes find yourself staring at bags you see in magazines, or even on someone's shoulder in the grocery store wondering how to recreate that bag? Then the Handmade Couture series is for you. We pick a designer bag and tell you how to recreate it using available sewing patterns, materials and hardware. You can have the same look, but make it totally "you" and for a fraction of the cost. When you sew your own bag you know exactly what is going into the bag and can add or modify features to suit your preferences.
Today we are going to show you how to recreate this Michael Kors Jet Set Zip Top Tote: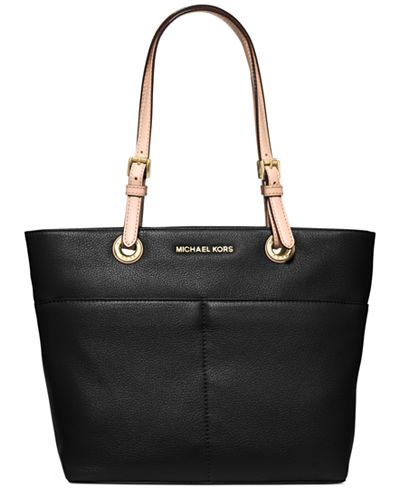 This bag currently retails for about 250 USD, and a larger version is available for about 300 USD. This version measures 14" High x 10.5" Wide x 5" Deep and has adjustable straps that have a maximum drop of 8.5" It's a nice classic bag that will transition well from season to season and can survive the trends.
Like the look of this Michael Kors bag? Let's be our own brand.
Pattern + Hardware + Fabric =
Handmade Couture.
Pattern:
The Michael Kors bag features exterior pockets on the front and back. This is super easy to add to the totes ma totes. Here's how:
Hardware:
Fabric:
You can always choose to do this in whatever fabric you are comfortable working with. A fun cotton print, canvas or even denim! This would look gorgeous is a yarn dyed linen as well. That's the benefit of creating your own, it's what YOU want it to be. Handmade can be couture too!
------------